 Vehicle & Boat Wraps & Graphics
Our specialties are vehicle and marine wraps & graphics. You can depend on Custom Graphics and Signs to transform your vehicle or boat into a cost effective advertising opportunity for your business. Custom Signs and Banners
Custom Graphics and Signs is setup with state-of-the-art equipment allowing us to design, print, manufacture and install interior and exterior signs and banners to meet your specifications and budget Window Perforation Graphics
Create a billboard-sized graphic on your store front window that beckons potential customers into your business with compelling curb appeal .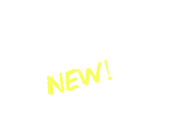 Custom Embroidery
Custom Graphics and Signs newest product is custom embroidery. Put your logo, brand, initials or artwork on hats, t-shirts, blankets and more.
Florida
Strong
"Many a small thing has been made large by the right kind of advertising" -- Mark Twain
Custom Graphics and Signs knows how to design the visual elements necessary to generate excellent marketing exposure, and maintain brand consistency. We make sure your organization's logo, colors, typefaces, and other images remain consistent across your print campaigns, vehicle wraps and graphics, boat wraps and graphics, business cards and signage solutions.
Serving clientele from: Arcadia, West Palm Beach, Palm Beach, Seabring, Sarasota, Vero Beach, Stuart, Fort Pierce, Jupiter, Indiantown, Sebastian, Avon Park, Jensen Beach, Port St. Lucie and of course Okeechobee and more!. Don't see your area area listed, no worries Custom Graphics and Signs, not only serves Florida, we ship nationwide. Give us a call at (863)824-0101 or drop by our shop at 315 SW Park St, Okeechobee Florida between the hours of 8:30 AM - 5:00 PM Monday - Friday.
Unsurpassed customer service
Whether your business is large or small rest assured that you will receive unsurpassed customer service. We work with you to identify what you need and are here to help you solve your visual communications problems. We take the time to answer your questions and explain how we work. We know our success depends upon your satisfaction and it shows in our work.
Specialty wraps promote business or make a unique and personalize gift.
Specialty wraps are the perfect way to personalize a gift, change your decor or promote your business. We'll help you celebrate, decorate, promote or just be plain silly with specialty wraps, banners, signs, decals, bumper stickers and invitations.
Custom isn't necessarily expensive, give us at call at: (863)824-0101 - Send us a message or drop by our Okeechobee print shop, Monday - Friday between 8:30am and 5:00pm and you will be delighted by the afford-ability of our specialty items. Not in our area? No problem - we ship nationwide!